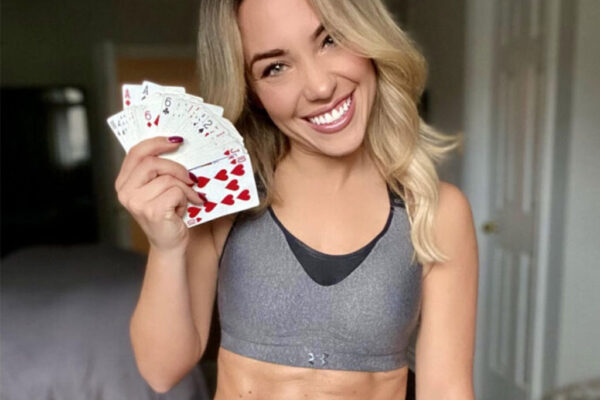 Steve Weatherford's Joker's Wild Workout
Yes I like Football, specifically the Green Bay Packers, but I had never heard of Steve Weatherford until my boyfriend Mat told me about him just a few weeks ago. Let me share what I learned: He played 10 years in the NFL, was named the NFL's fittest man, and is seriously jacked. Mat was specifically trying out some of the workout regimes from The 30 Day Metabolic Reset, which is a tailored nutrition guide, workout training program, supplement guide and much more. Mat and I work out together every now and then and the other day we tried Steve's Joker's Wild Workout. It was super challenging, but fun, and you don't need a lot of space! Best part is that you can do it anywhere and you don't need equipment… just a deck of cards!
Take a look… hopefully this is a little kick in the butt that can spice up your fitness routine!