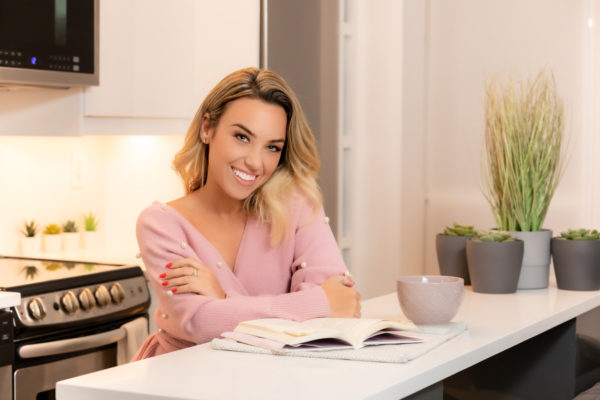 Chez Nicole… First Home
I am officially a home owner… well I technically was a year ago, but it feels more official now, since I am living in it. My first home is a little on the small size; it's a condo, it's just under 600 square feet, but I am so in love with it. It was a labour of love– to say the least– but, oh so worth it. It started with my pinterest board and many many text messages to my mom about the interior design I had my heart set on. I wanted to maximize my space, keep it looking clean, chic, girly, but not too girly, modern, and cozy.
Courtesy of Cityline, this entire renovation was captured, and I wanted to thank the entire team including Shai Deluca, Ikea, all of my contractors, and of course most importantly my parents for helping me bring my dream home to life.
Feel free to write me with any questions or comments! What did your first home look like? Where do you go for interior design inspiration? How did/ do you maximize your small space?
Episode Here:
https://www.cityline.tv/video/a-basic-and-achievable-design-guide-for-first-time-homeowners/
For all of my contractors, see below:
Furniture/ Kitchen/ Bedroom
Ikea
https://www.ikea.com/ca/en/
Paint
Benjamin Moore
https://www.benjaminmoore.com/en-ca
Demo Company
Sunshine Interior Design & Construction (Leo )
647-982-8128
Floors
Tycan Flooring ( Adam Noureddine )
416-371-3948
www.tycanflooring.ca
Custom Pieces
T Home Kitchen Cabinet ( Candice Zhou )
905-604-0055
candyzh889@gmail.com
Glass Doors
Komandor Custom Doors and Closets ( Lucian )
416-251-1880
info@komandor.ca
www.komandor.ca
Blinds
Finishing Touch ( Marcello Buscema )
647-990-0589
www.ftdecor.com
Custom Illustrations
Lyshe
Instagram: @bylyshe